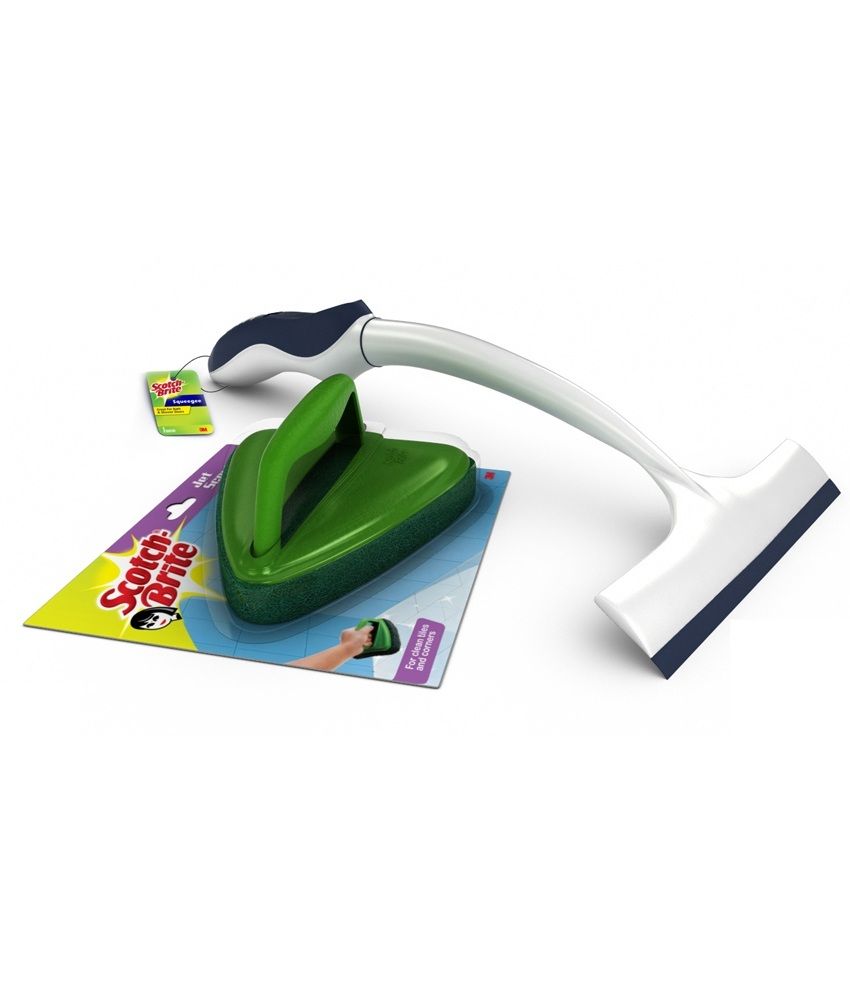 From This Store
Scotch-Brite Handheld Tools Combo (Kitchen Squeegee + Jet Scrubber Brush) @Rs.199 from Snapdeal.
Key Features:-
Scotch-Brite® Your helping hand for Household Cleaning
Brand : Scotch Brite
Inclusive of : 2 pcs (1 Kitchen Squeegee, 1 Jet Scrubber)
Dimensions (LXBXH) in cms of each peice: : Jet Scrubber: Unpacked-14.5x10 cm, Height- 8.5 cm
Key Feature : Kitchen Squeeze : Sharp blade to clean without streaks , Ergonomic design , High quality rubber , Easy to hold and use , Leaves surface squeaky clean.
Key Feature : Jet Scrubber : Provides a flat surface for easy clean , Easy to hold and use , Unique triangular shape easily reaches corners , Evenly spread alox particles on scrubber- for effective cleaning of tough stains .
Kitchen Squeeze Benefits : Cleans without streaks, Easy to hold and Use, Lasts Longer.
Jet Scrubber Benefits : Easily cleans stains from bathroom floor with alox particles ,Cleans difficult to reach corners , Easy to hold , Lasts long.
How to get:-
Add product to cart
Login or register
Update or select shipping details
Pay the amount