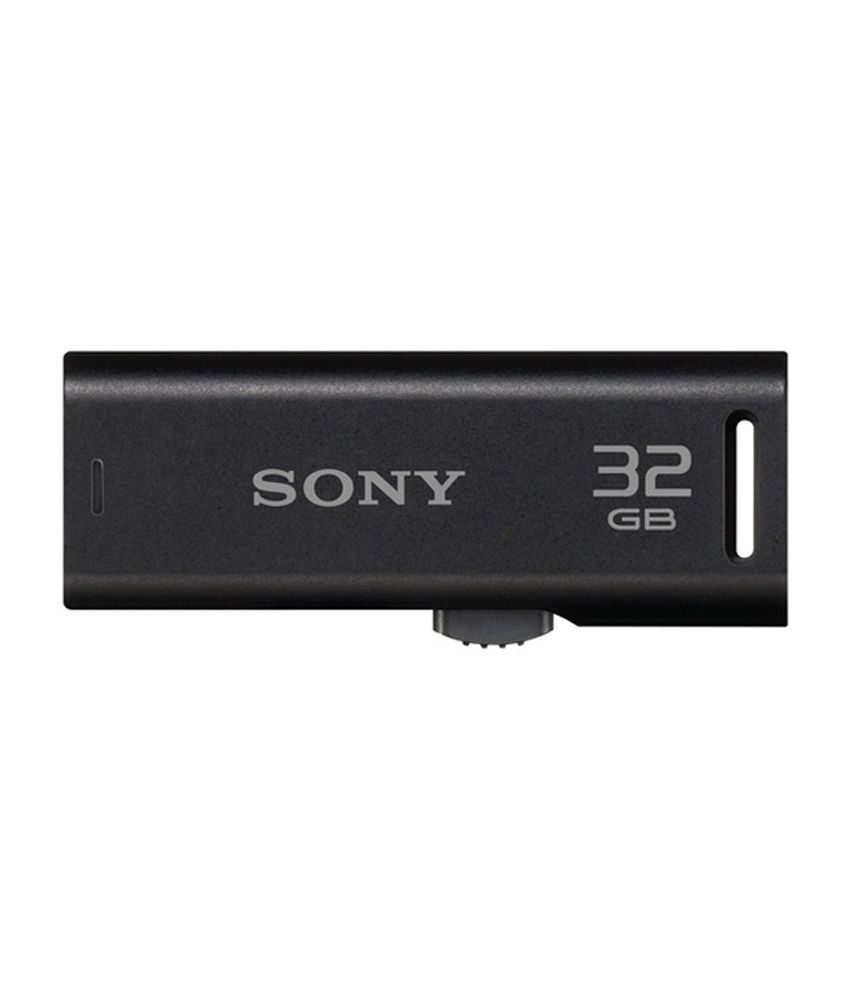 From This Store
Those in search of a new sleek data storage device must check out this Sony 32GB Pen Drive on deals street at an exclusive discount of 35% on the price.

This stylish device has a capacity of 32 GB and will let you carry important data along with you wherever you go. It would not require any installation as it is a plug and play device. The Sony Micro Vault pen drive is of version 2.0 and will be supported by devices with 2.0 ports and of lower versions.Moreover, it also draws power directly from the USB port as a result of which an AC adaptor is not required for the same.
This pendrive can store up to 120 hours of video if they are recorded at 384 Kbps on this pen drive. However, when it comes to high-definition videos, keep in mind that they take up a bit rate of about 8000 Kbps, along with stereophonic audio at the rate of 284 Kbps. You can store about 8 hours of high-quality video on this pen drive. The HP pen drive will let you store and transfer up to 6400 songs in the Mp3 format. One factor that will affect the number of songs is the bit rate at which they were recorded. If you want to store more songs, download them at 128 Kbps. If you wish to store audio formats like WAV and FLV, which occupy much more space compared to the Mp3 format, the number will be lower than 6400.
Sony 32GB Pen Drive Features:-
Sony Brand
Hi-speed USB 2.0
32GB storage capacity
Plug n' PlaySimple and stylish model with rectrable USB connector
2 Year Sony Warranty
SUPC: 1136943
How to get:-
Add product to cart
Login or register
Update or select shipping details
Pay the amount