Make your bore time feel with quality sound.The Superbass F&D Computer Speakers With Subwoofer for you on deals street at an attractive discount offer of 55% on the price.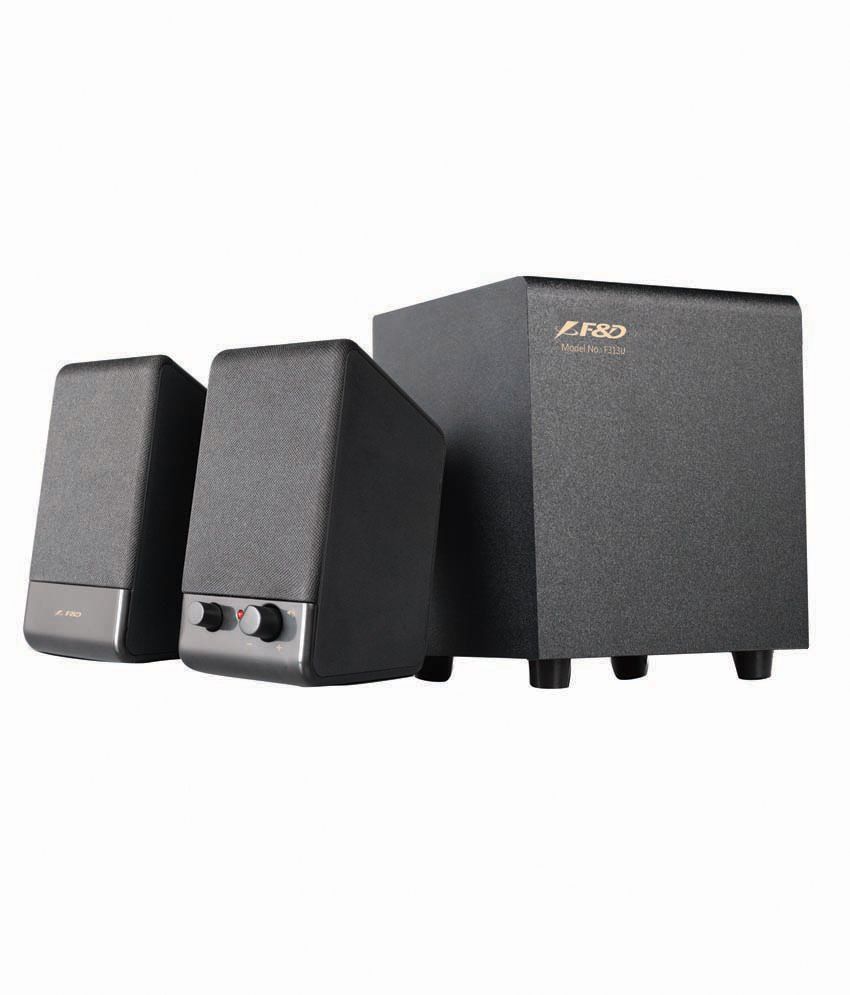 Trendy and stylish, 2.1 channel Superbass F&D sound system is a smart choice for music buffs. It has a 2.1 multimedia channel configuration for exceptional quality sound. The two speakers that are a part of this system are capable of amplifying even the most minuscule beats, thereby allowing you to experience outstanding sound quality. This is an ideal product for desktops, laptops, DVD players and other gadgets and also offers multiple playback alternatives. The total power output RMS of the F&D F313U 2.1 channel desktop speaker system is 7 W. The max output RMS of the subwoofer and each satellite speaker is 4 W and 1.5 W, respectively.
The F&D F313U 2.1 channel desktop speaker system has glossy panels with a wooden cabinet for supporting the active bass and producing even, powerful beats that are free of any form of distortion. Thanks to its satellite design, it also results in the wider sound dispersion.  The speakers are compact regarding dimension and are light regarding weight. Its matte black finish will complement most workstations and will also add to the charm of your room.
Being a plug and play device, the F&D F313U 2.1 channel desktop speaker system can play music in Mp3 format and is also capable of reading most of the commonly available memory cards. There is a USB slot for connecting with devices that are USB compatible.
Computer Speakers With Subwoofer Key Features:-
Brand: F&D
Type: Desktop Speakers
Control Buttons: Yes
Color: Black
Power Source: 5V DC from PC USB Port
Total RMS Power: 7W Output (4W + 1.5W x 2)
1 Year Warranty
SUPC: SDL250739576
How to get:-
Add product to cart
Login or register
Update or select shipping details
Pay the amount