Advanced Blood Pressure Measurement enables regular monitoring of your blood pressure accurately. Here on deals street brings you this @ 48% discount.

 Omron Hem blood pressure monitor has a big screen, which enables easy reading. It helps in accurate measurement of blood pressure with hypertension indication for timely action and precise detection of an irregular heartbeat. The device uses its advanced "IntelliSense" technology for comfortable and controlled inflation without the need of pressure pre-setting or re-inflation.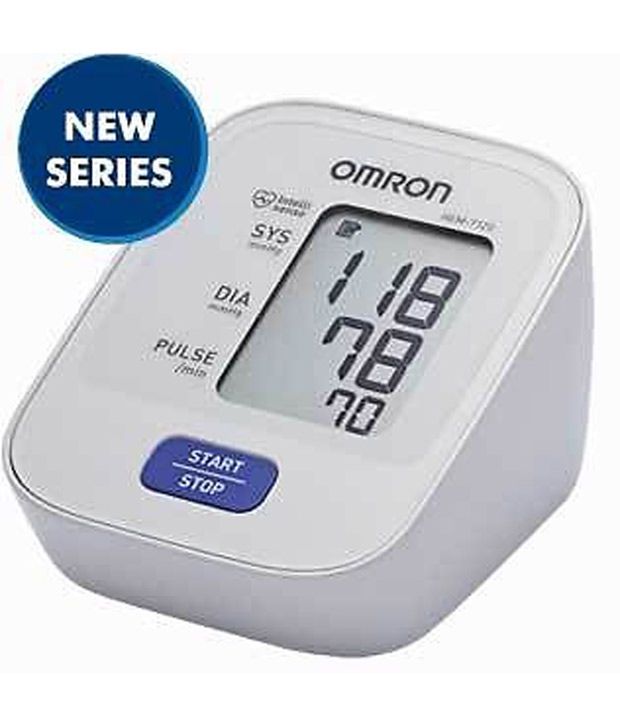 Advanced Blood Pressure Measurement Features:-
Brand: Omron Hem
Type: Oxygen Concentrators
With big digital LCD screen
SUPC: SDL845293679
The Omron BP Monitor features an LCD and can be easily operated with just one-touch. The monitor simultaneously displays your systolic and diastolic blood pressure and pulse rate.
This BP monitor is capable of 1 memory function – it records the last reading. So, you can take a look at your previous reading before you check your BP the next time.
OMRON is renowned for designing advanced monitors for use by medical professionals in clinics and hospitals. But we believe prevention is more effective than any treatment. Information about your health shouldn't just be available to your doctor. That's why we offer healthcare products that enable anyone to monitor their health in their home, so they stay healthy and stay out of the hospital. When your body talks, we can help you listen.
Many factors such as physical activity, anxiety or the time of a day, can influence your blood pressure. Thus it is best to try and measure your blood pressure at the same time each day, to get an accurate indication of any changes in blood pressure. Blood pressure is typically low in the morning and increases from afternoon to evening. It is lower in the summer and higher in the winter.
How to get:-
Add product to cart
Login or register
Update or select shipping details
Pay the amount