Here is the best deal If you are looking for the speaker for home or to connect to PC. Deals Street brings 5.1 Channel Best Home Theater System under 3000 RS.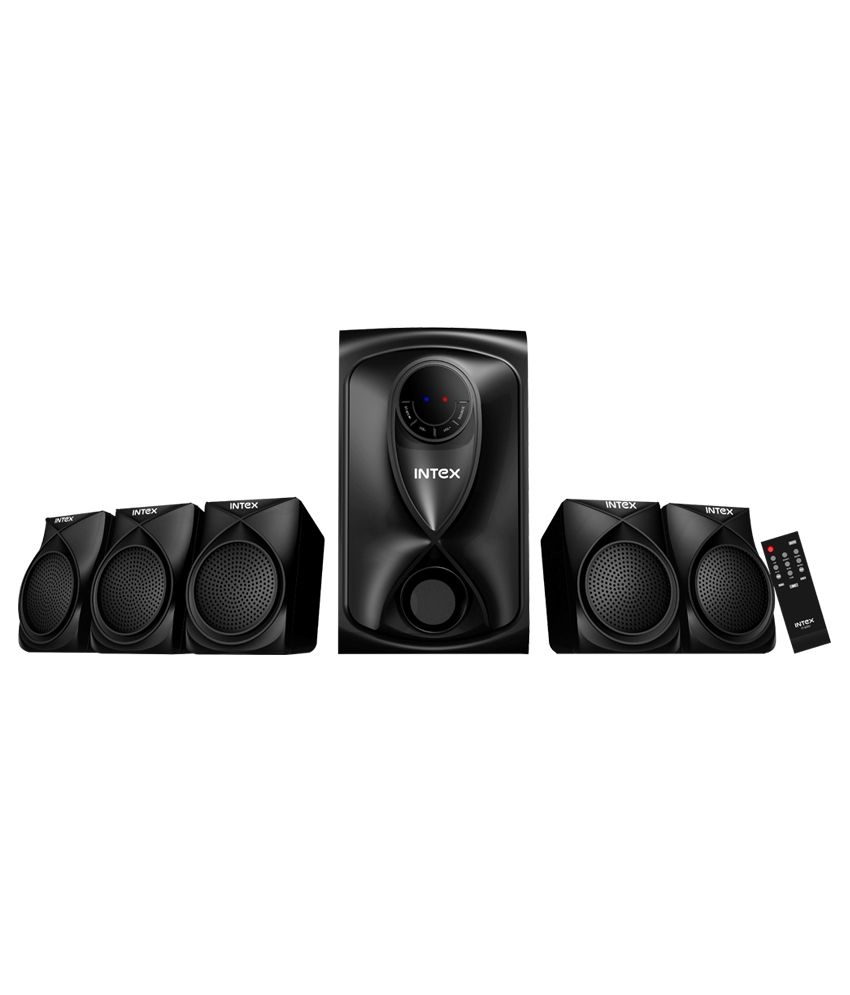 Best Home Theater System Key Features:-
Brand: Intex
Type: 5.1 Speakers
Display: Led Display
Sound Output:
Channel: 5.1
Connectivity : USB
Features: SD Card
Player: DVD
Key Features: Home Audio Speaker, 5.1 Channel Speaker, USB / SD / FM Support, LED Display, Digital FM Playability
Design
Intex IT 505 U 5.1 Speaker System has a smooth finish makes this set of stylish and technologically advanced speaker add to the beauty of your living room or bedroom.
Aux and USB Port
The very trendy Intex IT 505 U 5.1 Speaker System comes with 5.1 Channel pro-logic output from 2.0 channel input (AUX) which adds to its utility.
NFC Connects
The Intex IT 505 U 5.1 Speaker System features 5.1 Channel multimedia speaker which are compatible with SD/AUX/DVD which adds to its refined quality and ensures to lend you smooth sound quality. This speaker set will run smoothly with HD video player.
Technical Features
The speakers have 20w of power output along with the impedance of 4 ohm which ensures the perfect pitch. With the frequency response ranging from 20 Hz to 200 Hz and SN ratio of 55db, this speaker set is sure to impress you with its high-quality sound and well-balanced bass.
Surround Sound
The 5.1 configuration of the speaker set is sure to transform your home into a movie theatre which enriches your audio and video experience.
Multiple Play Options
Your audio system will work smooth with this Intex IT 505 U 5.1 Speaker System giving you an enhanced sound with improved sound quality. It is compatible with modern smart television to provide you optimum quality experience.
Wireless Playback
This trendy and highly technological speaker set of five perfectly sized speakers can be easily operated with remote which adds to its efficient quality and sound delivery.
How to get:-
Add product to cart
Login or register
Update or select shipping details
Pay the amount