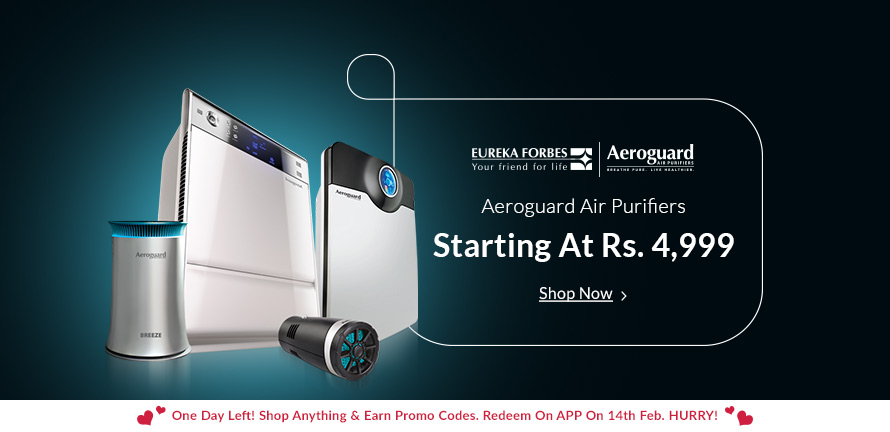 From This Store
snapdeal
With the increasing air pollution, Aeroguard Air Purifier is a must buy to safeguard your home from the air pollutants like pollens, pet dander, dust, dirt, smoke, bacteria, virus etc. These air purifiers by Eureka Forbes has been designed using the latest technology that helps in complete purification of the air inside your house.Snapdeal Offering Aeroguard Air Purifiers Starting Rs. 4900 only.
Additional Offer:
Offer: Shop till 13th Feb & earn free promo codes to redeem on 14th Feb.
HDFC Bank Master & Maestro Debit Cards 5% Cashback (Maximum Rs. 500) as HDFC CashBack points on Rs. 5000. On Step 3 Select under "Additional Offers on Your Cards/Bank".
Recommendations:
How to get:-
Add product to cart
Login or register
Update or select shipping details
Pay the amount